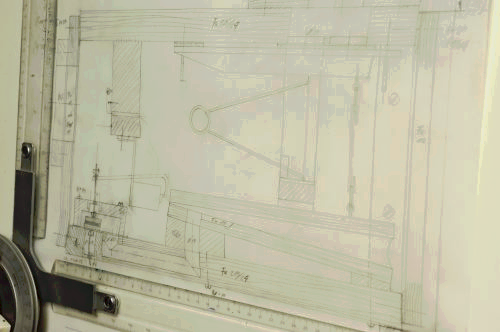 The acoustic part of the sound sculpture was constructed by the Munich-based organ builder Markus Harder-Völkmann. Although the ensemble of free-standing pipes looks rather unorthodox, the technology used to manufacture it adheres to traditional organ-building methods. The sophisticated electro-pneumatic valves are built to withstand years of continuous use in the extremely variable climatic conditions of the unisolated metal structure.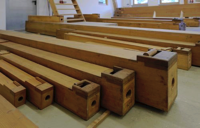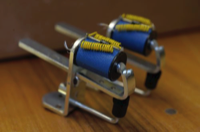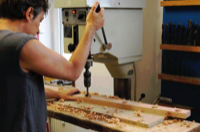 We bought used pipes from dismantled church organs, some may be up to 100 years old. Combining several original stops we constructed an instrument spanning almost six octaves.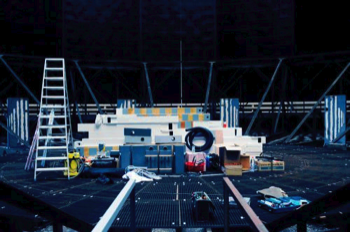 In their new incarnation the former church organ pipes have become a unique sound source transforming the 84m-high gasometer into an instrument you can walk into.